About Coach Clare
To round out her endurance sports background, Clare is also a Certified Personal Trainer with ACSM "the Gold Standard" and a Certified Sports Performance Coach with USA Weightlifting, and competes with Team Connecticut.
As a coach, Clare was the Chicago Fit (part of USA Fit) marathon group head marathon coach in 2000 and 2001 and coached 386 people to complete their first marathon through a 26-week program. She also coached for USA Fit online as both a running and triathlon coach in the subsequent years.
She co-founded the Wilton YMCA tri program in 2009 educating beginners how to swim, bike and run their way through their first triathlon. She began personal strength training clients in 2008, and continues to love training with and coaching others, especially beginners in any event from Ironman to completing a 5K. In the interim years Clare has coached with various local groups in the community spreading the love of triathlon and cycling every where she goes.
In 2015 the launch of the youth cyclo-cross and mountain bike teams was added and more than twenty youth learned the sports and half chose to race. It was a fantastic launch year, and 2016 will be even better with our youth teams in Greenwich/ Stamford and Wilton/ Norwalk. See the Youth Cycling tab for more information.
What makes her different is her personality, her professionalism, and her dedication to each individual client. A positive attitude and never ending support and encouragement enable Clare's clients to achieve their dreams, to be strong, to be healthy, and to be as much as they dare to be.
What do you want to achieve?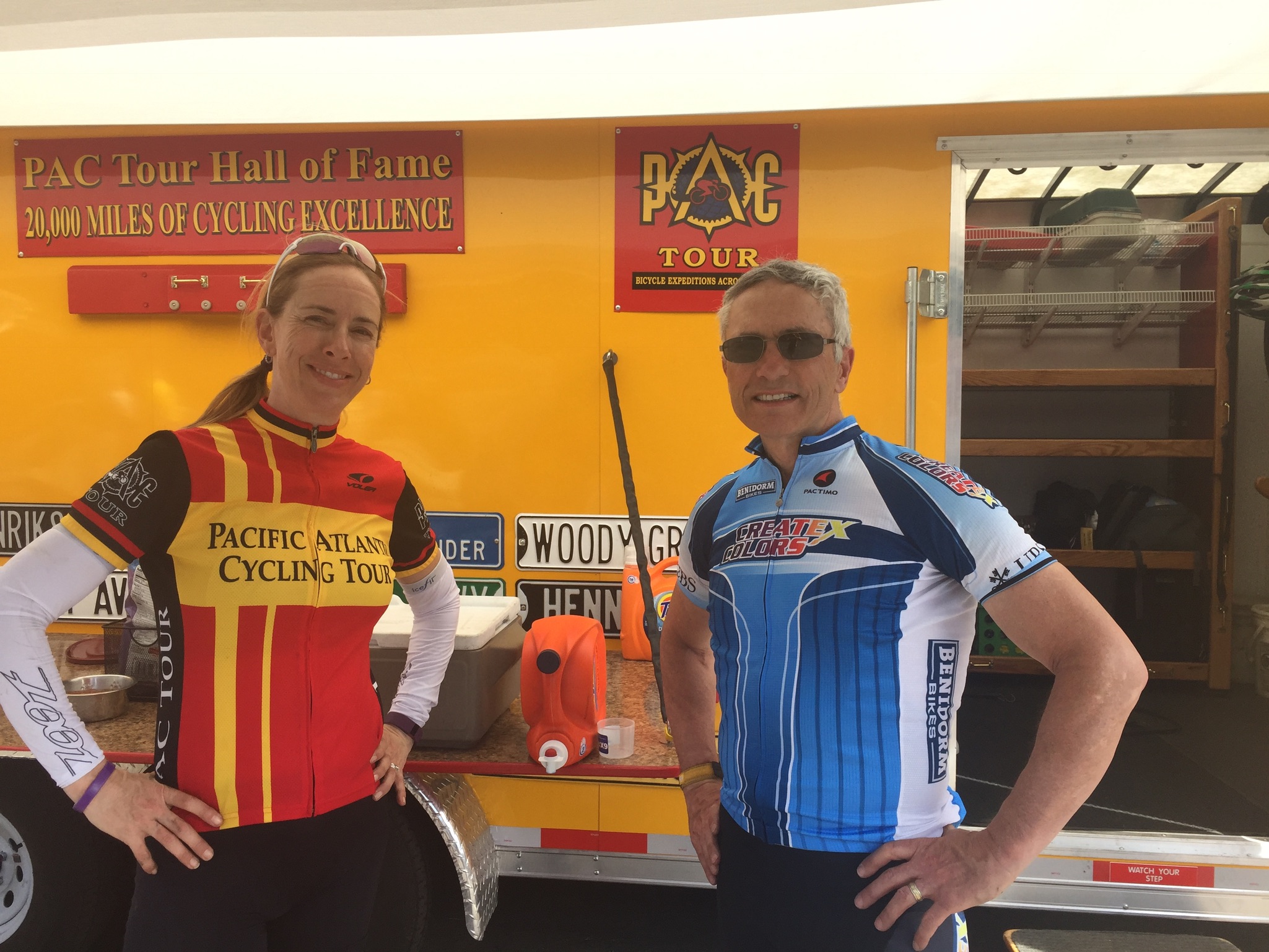 Coach Clare has been riding bikes and racing triathlons for more than 25 years and completed her first marathon in 1999. Her love of cycling and running started early in 1990 with a 40-mile group ride with the St. Louis Touring Cyclists followed quickly with a sprint triathlon that summer that had her hooked. In the past 25 years Clare has competed mostly at the Ironman and Ironman 70.3 distances (somewhere north of 40 races at the half distance) as well as numerous marathons, and the famed 1200K Paris Brest Paris in 2007 followed by La Marmotte (109 miles, 17,500' climbing) in 2012 with plenty of short distance racing thrown in the mix. She is a solid athlete qualifying a Silver Ironman All World Athlete for 2016 (that's Top 5% in age group in Ironman and Ironman 70.3s!) (Bronze Ironman All World Athlete top 10% for 2015) with two USAT Team USA qualifications in both long course and winter triathlon. 2012 brought the addition of criterion racing, road racing and ultimately cyclocross to her repertoire.
Endurance Swimming
Running – 5k to marathon
Cycling –

Road

TT(triathlon)

Mountain Bike

Cyclocross

Ultra

Randoneé

Enduro

Strength and conditioning for performance athletes
Strength and conditioning for life
Weight Lifting
Triathlon
Duathlon
Power and mobility
Testimonials
Karla C.
"Clare Zecher is one awesome swim instructor! She pinpointed my problems in the first lesson and after just a few more, had me well on my way. The drills she gave me have continued to serve me well and improve my stroke."
Karen J.
"Clare Zecher is an amazing coach. She has been my coach for 3 years and helped me meet my training and race goals each of those years. I found Clare in 2013 when I decided I wanted to train for and complete my first 70.3 triathlon. I quickly started training with her and within a few weeks knew that this training would be nothing like what I'd done in the past. This training was at a whole new level and I was in the hands of an expert."
Patrick M.
"My swimming has dramatically improved since I started training with Clare. I started training with her as part of my preparation for my first full-length ironman. Clare has created customized workouts based on weekly video analyses of my stroke. As a result, my body position is better, my distance per stroke has lengthened and my overall pace is faster. After a few months, I have gained more stamina and feel much more comfortable in the water."
Instagram Feed
Recent Blog Posts