Programs
Below are listed some of the programs we offer.
---
OGRCC Programs
The Old Greenwich-Riverside Community Center (OGRCC) promotes a sense of community by providing recreational, athletic, educational and social programs. Community volunteers and financial support continue to be an essential component to the growth of the OGRCC!
---
Youth Programs
We love working with kids, and an active child is a happy child! Check here to see the different programs we offer for children.
---
Camps & Clinics
Check here for various camps and clinics run through different programs.
Ask a Coach with Coach Clare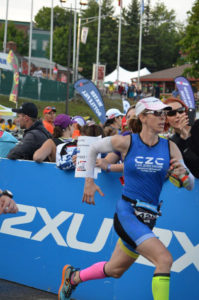 Get a jump start on your training for this season with the "Ask a Coach" series with Coach Clare Zecher!

February 10th: How to Plan your 2018 Race Season
March 3rd: Daily Nutrition to Optimize Your Training and Your Waistline
March 24th: The Best Bang For Your Buck To Get Faster This Year
April 14th: How to Train for a Sprint Triathlon in 4 Hours A Week
Location: Pacific Cycling & Triathlon
Time: 2:00 pm


---
Past Programs
See a program here that you wish you could've participated in? Let Coach Clare know! She might have something similar coming up soon. Contact her here.
---