Programs
Below are listed some of the programs we offer.
---
OGRCC Programs
The Old Greenwich-Riverside Community Center (OGRCC) promotes a sense of community by providing recreational, athletic, educational and social programs. Community volunteers and financial support continue to be an essential component to the growth of the OGRCC!
---
Youth Programs
We love working with kids, and an active child is a happy child! Check here to see the different programs we offer for children.
Tuesdays, Eastern Civic Center, September 18th – November 8th 2017

The program runs on Tuesdays from 4-5 pm for eight weeks. This program will introduce youth riders ages 6 and 10 to the exciting sport of mountain biking.
Location: Eastern Civic Center
Day: Tuesdays
Time: 4:00pm – 5:00pm
Dates: Sept 18th – Nov 8th
Cost: $200
Learn more
Mondays and Wednesdays, Boys and Girls Club Camp Simmons, April 19th – June 26th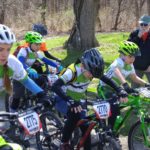 Program runs Mondays and Wednesdays from 9/18 for ten weeks. We will meet from 4-5 pm. The first day of practice is registration and safety checks and an obstacle course to test rider's close quarters handling skills. The first few weeks of practice will move between the venues of the Eastern Greenwich Civic Center and the Boys & Girls Club Camp Simmons so that the coaches may evaluate the skill of each rider.
Location: Boys and Girls Club Camp Simmons
Day: Mondays and Wednesdays
Time: 4:00pm – 5:00pm
Dates: April 19th – June 26th
Cost: $400 plus $35 license fee
Learn more
---
Camps & Clinics
Check here for various camps and clinics run through different programs.
Wednesdays, Eastern Civic Center, September 20th – November 8th 2017

This 75 minute class will provide a full body workout leaving you with plenty of endorphins and feeling you've used your entire body. We will focus on mobility, joint stability and strength.
Learn more
Ask a Coach with Coach Clare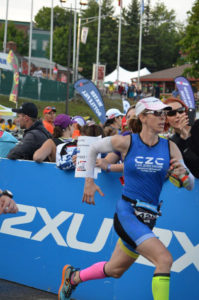 Get a jump start on your training for this season with the "Ask a Coach" series with Coach Clare Zecher!

February 10th: How to Plan your 2018 Race Season
March 3rd: Daily Nutrition to Optimize Your Training and Your Waistline
March 24th: The Best Bang For Your Buck To Get Faster This Year
April 14th: How to Train for a Sprint Triathlon in 4 Hours A Week
Location: Pacific Cycling & Triathlon
Time: 2:00 pm


---
Past Programs
See a program here that you wish you could've participated in? Let Coach Clare know! She might have something similar coming up soon. Contact her here.
---