Hi there!  We thought you'd be interested in what it takes to win a race.  Fresh off his OVERALL win last weekend at the Seaside Duathlon, we asked one of our elite athletes, Paul Greenberg, to talk to us a little bit about what it takes from his athlete's perspective.  I've been coaching Paul since 2014, and in that time he has had extraordinary success.  We have a strong coach-athlete relationship where input on both sides is contributed and there is a collaborative approach.  Paul's comments are spot on, and we hope they rev you up for your own win!  If you have any questions for him, then let us know as he'd be happy to speak with you.
What does it take to win?
Paul Greenberg
When people ask me how I do so well at races I tell them that I am probably not the strongest athlete, but I always try to be the smartest competitor.
First, notice that I say and think of myself as a competitor and not an athlete. I always enter races to compete. Whether it is winning my age group, winning outright, or winning a multi-race series, there is always a goal of winning. That is why I compete. My athleticism in certain areas is the happy side effect of my competitive goals. In fact, outside of the strengths and endurance needed for my sports, I am not particularly graceful or "cut".
But you did not come here to read about me, you came here to WIN, so let's look at one man's relatively successful strategy.
As I mentioned above, it starts with goals. What is your goal? Win your age group at a major half-marathon, be on the podium in a triathlon, win a multi-week running series?
Winning is a serious goal and your competitors at the pointy end of the spear are serious. That is why they are there. Outside of a very few athletically gifted people, most successful age group competitors worked hard to get where they are. So YOU better be serious about working hard to win.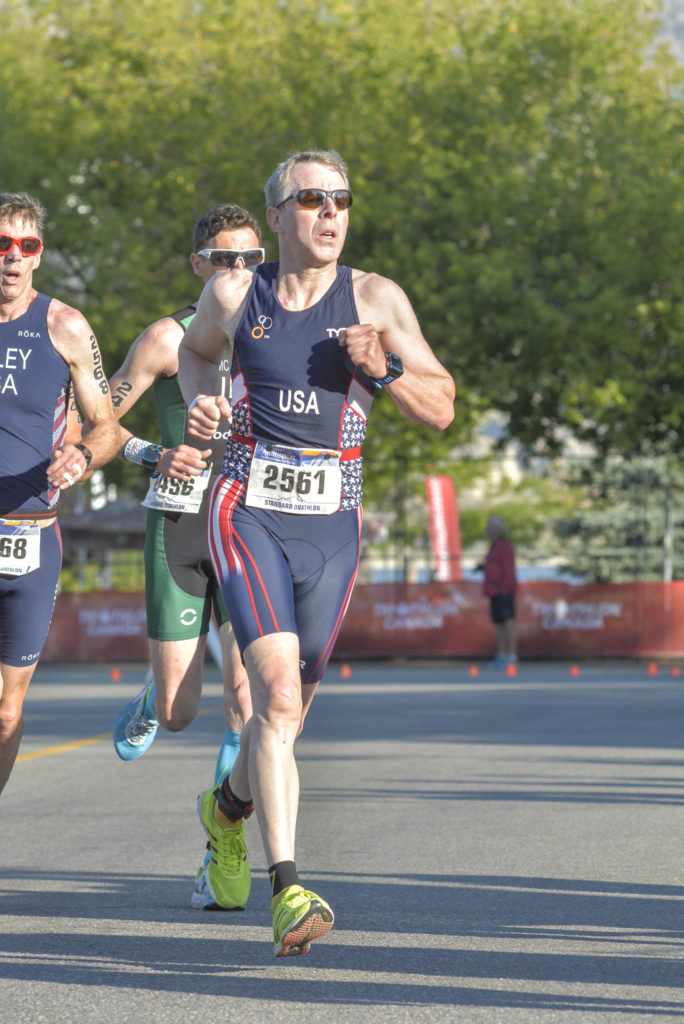 Analyze what it takes to win. Is it endurance? Is it explosive power? Is it coordination and grace? Can you even realistically mold yourself into what it takes to win in your chosen sport? Be honest with yourself.
If the answer is yes, you need to take stock of your strengths and weaknesses. You need a training plan.  And guess what, this is not some "train 10 weeks and crush your 40K time trial" thing. This is a multi-year plan. You will need patience. Results at the elite level come very slowly. Can you do this plan yourself or should you be seeking out a coach? I have a coach and so do most of my competitors.  There is a lot of structure in any plan. High intensity, low intensity, recovery, balance. It is hard to do this on your own. Get a coach.
Once you have found a coach, follow the plan. Expect to devote plenty of hours to workouts. And do the workouts on the specified days. This takes discipline and planning. Record your workouts for analysis and feedback.
What equipment is necessary to win? You can't show up to a gunfight with a knife, so if you want to win a bicycling time trial or a duathlon, you probably should show up with a time trial bike, not a road bike. Make sure you buy your equipment from someone involved in your sport. They will better understand what equipment works best. For example, if you are into serious running, find the stores that actively sponsor local races.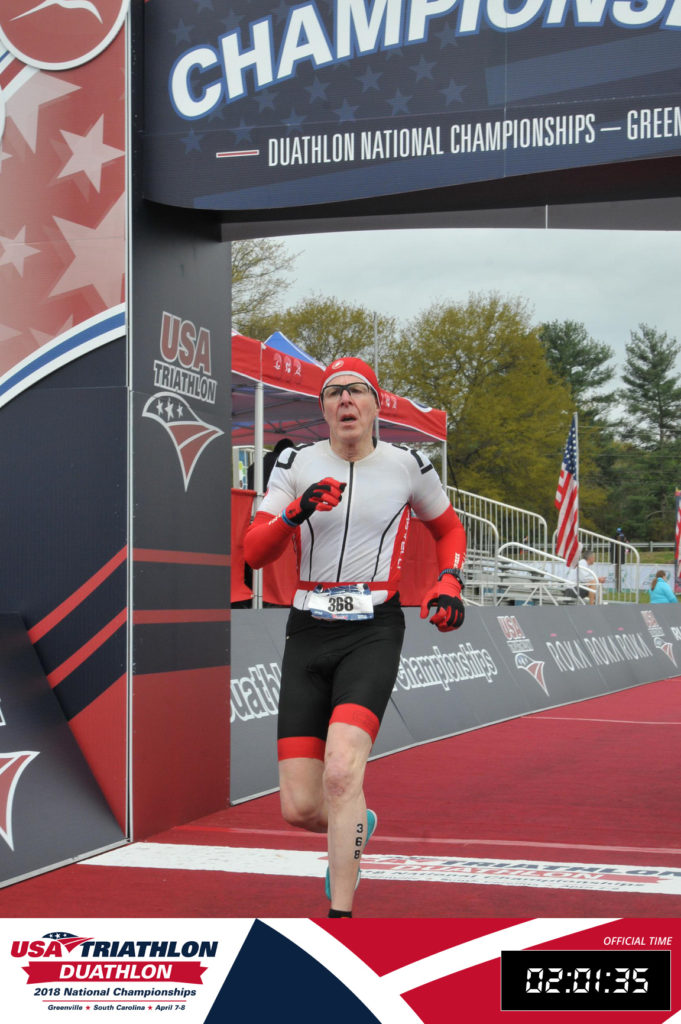 Now that you have been training, it is time to enter some races.
In the days leading up to the race, you need to be planning your strategy. You need to have course knowledge. What are the course's characteristics? Flat, rolling, mountainous? What are the typical weather conditions? Can you run, bike, or drive the course ahead of time? If yes, then do so. If not, Google Streetview is a great tool. What landmarks are important? How fast can you take blind curves on your bike? Where can you cut the tangents in a running race? Where are the turns? What is the direction of traffic in a multi-sport transition area? This knowledge gives you free seconds versus less observant competitors. Is your equipment tuned up and ready for action?  Are you prepared for the predicted race day weather? The goals are to avoid stupid mistakes that could cost you the race and to give you a competitive advantage.
By the way, who is the competition? What races have they done? Can you figure out their strengths and weaknesses? Once you have done some reconnaissance, you need to devise a strategy that fits with your strengths and their weaknesses. This is your race plan.
Now it is race time. You are familiar with the course. Your equipment is ready for action. You have a plan. However, as Mike Tyson says, "Everyone has a plan until they get punched in the mouth." Have a plan but be flexible during the race. Maybe having a Plan A, a Plan B and a Plan C would not be such a bad idea.
The race is over. Maybe you hit your goal, maybe you were disappointed. Review what you did. What went right? What went wrong? Did you make your move in time, did you go out too hard, did you go out too easy, did you make any dumb mistakes, did you have any mechanical problems? Figure it out and learn from the experience. I learn something at every race.
Finally, you need to race lots of races. To win, you need to push yourself to your physical and mental limits. You will never find these limits under race conditions unless you do a bunch of races to gain the experience of thinking, suffering, and competing under the pressure of a race.
Paul S. Greenberg has been racing bicycles since the 1970's. In 1993, his very tough Wall Street boss challenged him to a duathlon. Paul soundly beat his boss and was promoted to head a department soon thereafter. Thanks to that boss, Paul became hooked on duathlons and has raced them to this day. In 2017 he was ranked number 1 in his age group in the USATriathlon Duathlon Race Series, and finished 5th at the ITU World Championships. In April 2018 he finished in 2nd place in his age group at Duathlon Nationals.