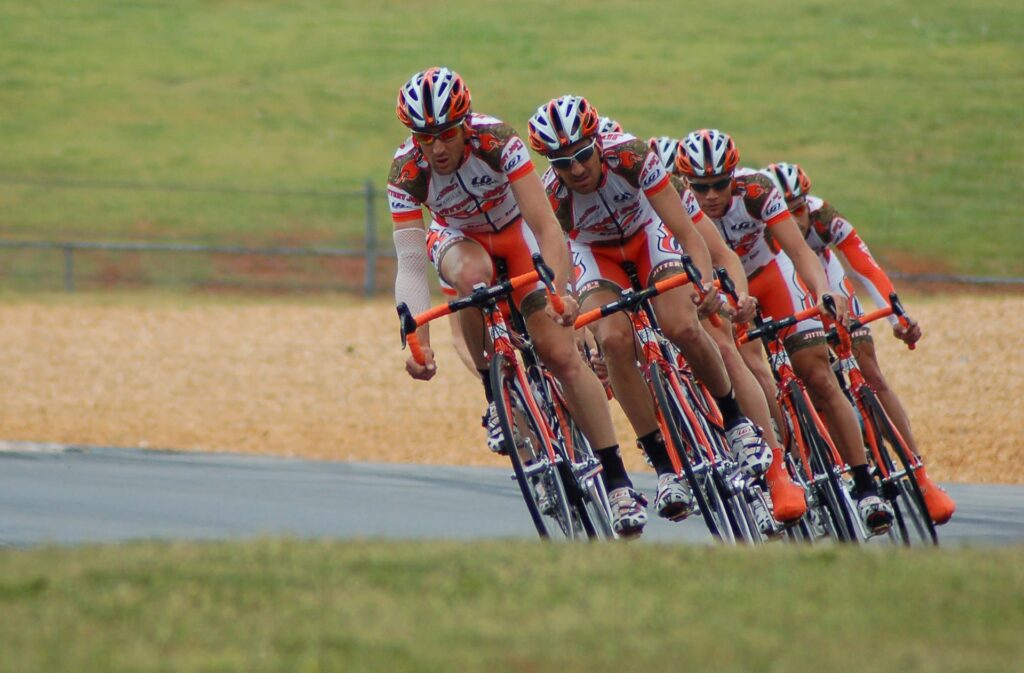 Fast and fun descents, smooth shifting and accelerations up and over hills, tight corners with sprints out, these are the skills of experienced cyclists.
Emergency stops at full speed, controlled skids, and navigating over road hazards and debris at speed, these are also the skill of experienced cyclists.
The most common requests I receive each year from cyclists and triathletes are:
How to shift properly on hills;
How to descend fast, or simply get comfortable at speed on descents;
How to ride with situational awareness with traffic and cyclists for safety
Newer riders also tend to focus on how the bike should fit, where their body should be, and how to clip in. Regardless of your skill level, we ALL can benefit from skills work.
This summer I attended the USA Cycling Certified Skills Instructor (BRP) course. This course is designed to enable cycling coaches to identify rider weaknesses and to address them in a group environment to improve the skill level of all the riders. As usual, we had a ton of fun working the session and came away with not only great new drills, but a network and collaboration of cycling coaches up and down the Eastern seaboard. To give you an idea of what we did at the USA Cycling coaches course, and to know what you may expect to find in coaching skills course led by Clare Zecher Coaching, check out this cool video we made of the weekend.
We will be offering riding clinics this fall and spring to the following groups: 1) Road cyclists that group ride and time trial; 2) Road cyclists that race criterium and cyclocross; 3) Road cyclists and Triathletes technical skills of riding and racing.
After the session, you will ride away feeling like you're a kid again on the bike and that you and your bike are working together to get you down the road as fast and safe as possible, all while having a blast!
If you'd like more information about the cycling clinics, please send us a note here:
If you'd prefer a private session we are happy to oblige and these take place in Glenville, CT for road, and in Stamford, CT for off-road riding.
Tail Winds to you and as I always say, "Just Get On Your Bike and Ride!"